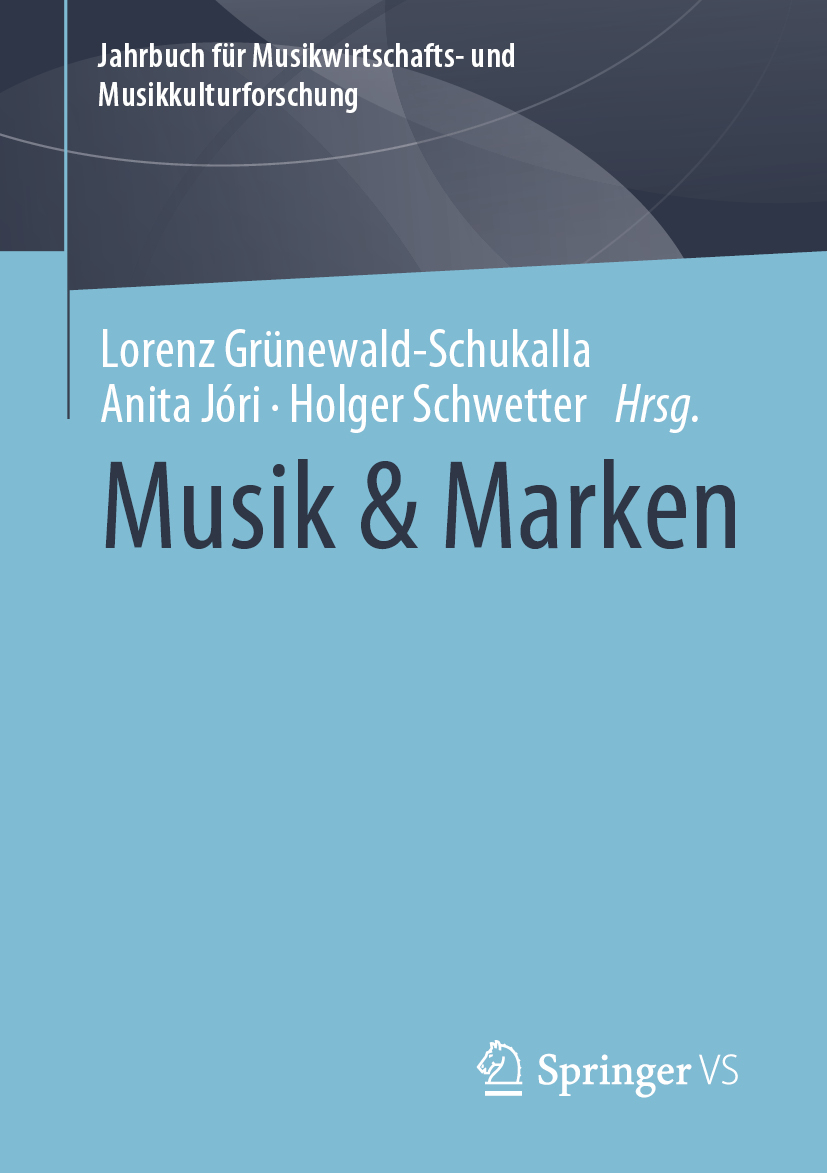 We would like to invite you to celebrate the release of two new books on music business and music culture research with us: The GMM Yearbook Musik & Marken (Music & Brands), edited by Lorenz Grünewald-Schukalla, Anita Jóri and Holger Schwetter (Springer, 2022) takes a look at the intersection of music and brands from an interdisciplinary perspective. In a panel discussion we will introduce some of the topics within the issue, e.g., recommender systems, guitar pedal communities or the impact of tuning on psychological effects and also take a broader look at contemporary questions of researching music and brands.Panelists: Alice Bodnar, Lorenz Grünewald-Schukalla, Anita Jóri, Alan van Keeken, Marvin Kopka, Steffen Lepa, Holger Schwetter.The panel will take place in German language. On Musik & Marken: Since the early formations of a music industry based on printed music, at the latest, companies that are not involved in music have maintained relationships with music and its players. At that time, it was mainly cosmetics and tobacco products that were advertised in music books. Today, however, the forms in which music plays a role in the commercial activities of non-music actors have become more differentiated. At the same time, the market for activities such as sponsoring or advertising has increased in volume. Brands play a special role here. In order to build brands, companies publish music magazines, distribute sound carriers, organize and stream concerts, or even sign artists with their own labels. At the same time, artists and bands are increasingly being built up as brands by the music industry. The GMM Yearbook "Music & Brands" probes the research on music and brands, gathers empirical findings, and highlights new research perspectives in the study of "music & brands.
More info here: https://link.springer.com/book/10.1007/978-3-658-36472-4
The other book we will launch is The Discourse Community of Electronic Dance Music (transcript, 2022) written by Anita Jóri.
Research on electronic dance music communities has been initiated by scholars in the fields of sociology, cultural studies, public health research and others. Linguistic aspects, however, are rarely considered. Anita Jóri fills this gap of research and suggests a new perspective by looking at these communities as a discourse community. She gives an overview of the language use and discourse characteristics of this community while applying a mixed methodology of linguistic discourse analysis and cultural studies. The book is aimed at researchers and students in the fields of applied linguistics, popular music, media, communication and cultural studies.
More info here: https://www.transcript-verlag.de/…/the-discourse…/
Schedule:
18:00-18:50 – Anita Jóri: The Discourse Community of Electronic Dance Music (with a Q&A), Presentation language: English
18:50-19:00 – break
19:00-20:00 – Panel on Musik & Marken (with a Q&A), Panel in German
20:00- drinks & talk with the authors